Somehow, every time The Attic Sleepers release a song, it never fails to take your mind someplace peaceful and far away. "8283", the first track on the band's latest album "Transit", was no exception when it came out in September 2017.
Now the Copenhagen duo has completed "8283" with a remarkably creative video clip. It consists entirely of GIFs scouted from various corners of the web, movies and TV shows. What at first appears to be a random compilation is really not random at all – the GIFs remain in a perfect sync with the lyrics throughout the whole song, as though telling a story.
The video was created by Maya SB, who also made visuals for Solemia and Roskilde Festival. We can only imagine how much time and effort was invested into putting all the bits together, so the result is surely not one to miss out.
The Attic Sleepers are set to tour Denmark in March. Dates and tickets are available here.
Watch the music video for "8283" above. Our reaction was as follows: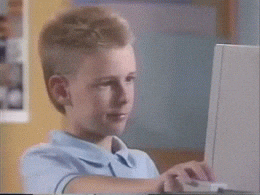 Transit is out now via Lofrum Records.